GearBunny Fusion v1.127 progress
---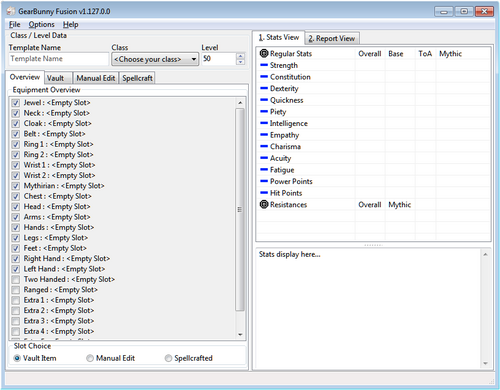 Hello World!
I am very pleased to announce that GearBunny Fusion is finally transitioning from it's very long design phase into it's code production phase. While the design phase took over a year, the coding itself will take far less time. Fusion is a combination of both GearBunny Classic and X versions, as well as incorporating ideas from other template building programs from both Dark Age of Camelot and other games that feature them.
GearBunny Fusion will appear on it's own separate page from X and Classic as soon as it finished coding and testing phases. GearBunny Classic and X versions will continue to be provided so users can use them to manually transfer over any templates they may have made with them. I have designed Fusion to try to make this process as painless as possible.
I really appreciate all the donations, support, and feedback given when I have shown the program's progress on Twitch. I hope to have this released sometime in March. Thank you for your support!
GearBunnyClassic
Get GearBunnyX and Classic for DAoC (Retired)